Autocollimators with Reticle Turret
Type AKRV SW - 90°-viewing - focusable
Type AKRV SW - 90°-viewing - focusable
Product description
A focus adjustable autocollimator with a reticle turret provides 6 selectable collimator reticles. The reticle turret allows a quick change of reticles for different measurement tasks.
Notes of ordering
In case of order please note the following hints:
The scope of delivery of the autocollimators already includes six collimator reticles as well as an eyepiece reticle, an bulb illumination (6V/6W, without transformer). Transformers or other illuminators (LED illumination) can be ordered separately. Please specify the desired reticles when ordering!
On request the autocollimators can be equipped with eyepieces of focal length 25 mm or 10 mm. Unless otherwise specified, the autocollimators are supplied with an eyepiece with a focal length of 14.7 mm as standard.
Unlike autocollimators with only one collimator and eyepiece reticle and fixed distance setting, there is no possibility to align the mechanical to the optical axis.
Unless otherwise specified, the adjustment is made to infinite distance of the reticle image at a wavelength of 525 nm. Adjustment to other distances or wavelengths is also possible.
You can specify either the part number of the requested product or the article description. The article description for autocollimators with 90° viewing, variable focus adjustment and reticle turret is shown on the right.
Small-size Apertures
CA = Clear Aperture FL = Focal Length TE = Tube Extension MR = Measurement Range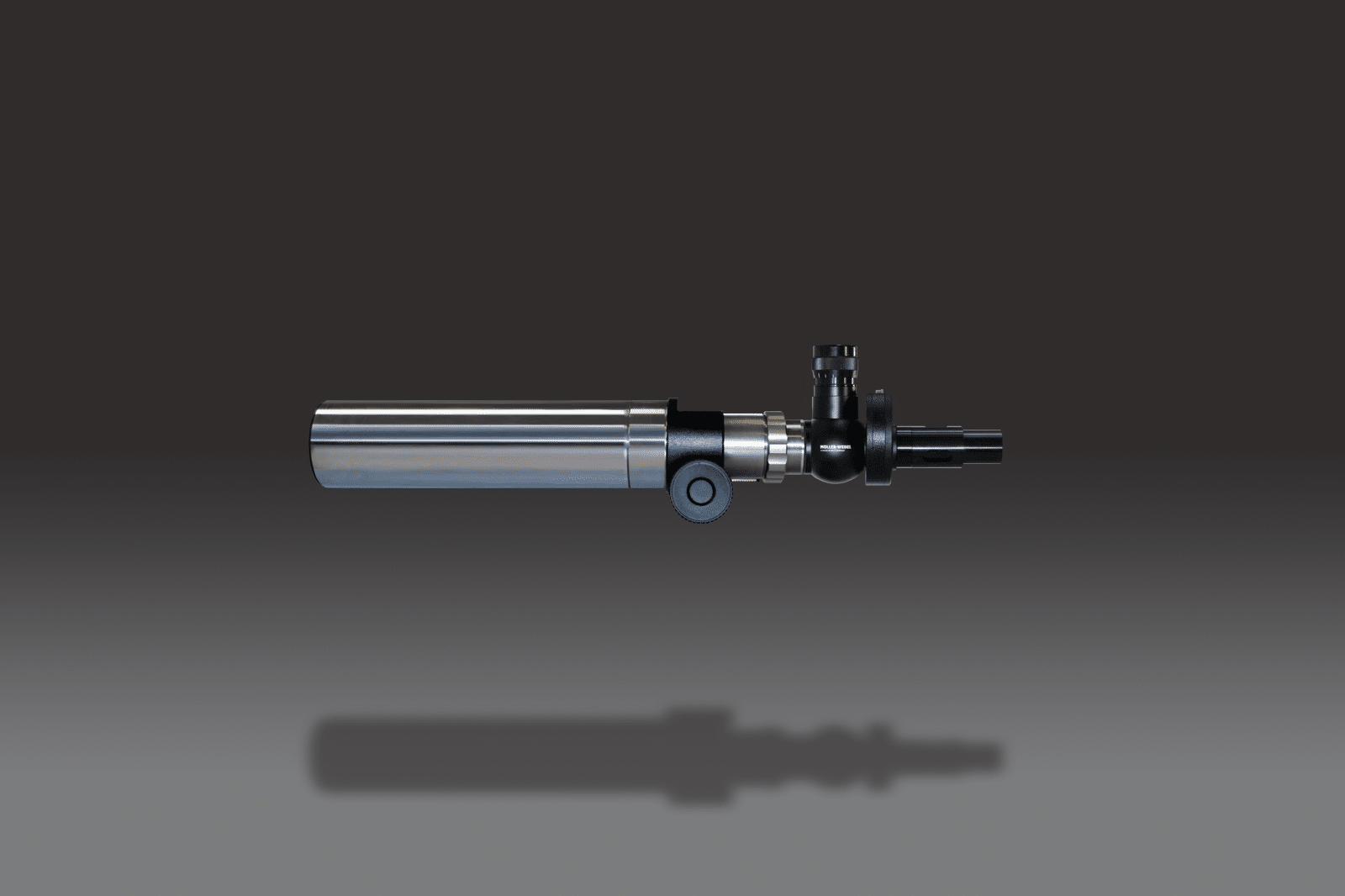 Mid-size Apertures
CA = Clear Aperture FL = Focal Length TE = Tube Extension MR = Measurement Range
Large-size Apertures
CA = Clear Aperture FL = Focal Length TE = Tube Extension MR = Measurement Range