Elcomat® Product Line
ELCOMAT® vario N Product Line
ELCOMAT® vario N Product Line
Product description
With the direct signal digitization in the sensor head, the high user-friendliness and extended functions of the display unit 5000 the ELCOMAT® vario N sets a new standard in the ELCOMAT® product line. Like its predecessor ELCOMAT® vario D, the low-cost ELCOMAT® vario N autocollimation sensors can be supplied with a wide range of objective tubes. This variety allows you to choose the most suitable ELCOMAT® vario N for your specific measuring task.
Measuring tasks
Electronic autocollimators are primarily used for the following measurement tasks:
Smallest angle measurement
Ultra-precise angle adjustment and calibration
Quality assurance of machine tools and their components
Assembly automation
Angle position monitoring
Measuring principle
Autocollimators are optical measuring instruments that can measure the smallest changes in the angular position of optical reflectors. In electronic autocollimators, the autocollimation image is detected by means of CCD lines or a matrix sensor.
Measuring range and measuring distance
The measuring range of any autocollimator decreases with increasing measuring distance. The measuring accuracy of autocollimators is independent of distance, negating environmental influences. With the autocollimators of the ELCOMAT® series, the measuring range remains constant up to a certain measuring distance and then decreases with increasing distance between the autocollimator and the mirror. The typical measuring range at different distances is listed in the technical specifications of the ELCOMAT®vario N product series.
ELCOMAT vario N 90/40
*Measuring distance: 0.1 m **Can be used in conjunction with an adapter to connect to Ethernet interface
ELCOMAT vario N 140/40
*Measuring distance: 0.1 m **Can be used in conjunction with an adapter to connect to Ethernet interface
ELCOMAT vario N 200/40
*Measuring distance: 0.1 m **Can be used in conjunction with an adapter to connect to Ethernet interface
ELCOMAT vario N 300/40
*Measuring distance: 0.1 m **Can be used in conjunction with an adapter to connect to Ethernet interface
ELCOMAT vario N 500/40
*Measuring distance: 0.1 m **Can be used in conjunction with an adapter to connect to Ethernet interface
ELCOMAT vario N 300/65
*Measuring distance: 0.1 m **Can be used in conjunction with an adapter to connect to Ethernet interface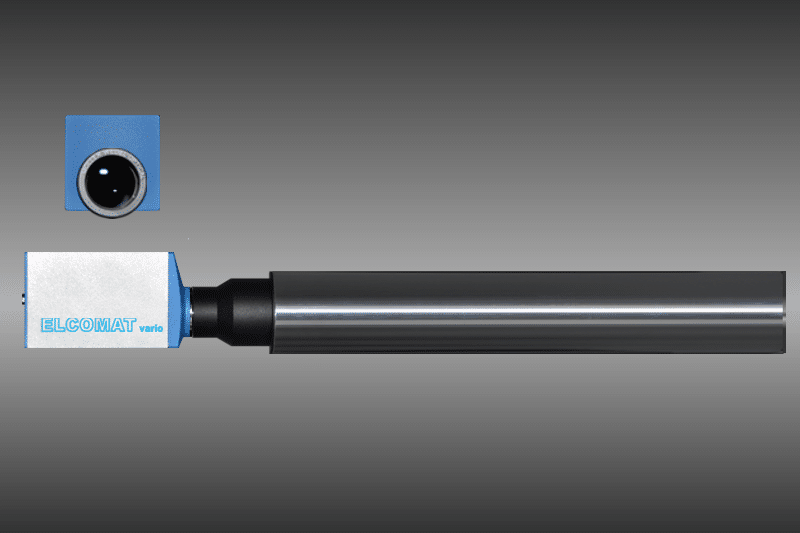 ELCOMAT vario N 500/65
*Measuring distance: 0.1 m **Can be used in conjunction with an adapter to connect to Ethernet interface
ELCOMAT vario N 500T/65
*Measuring distance: 0.1 m **Can be used in conjunction with an adapter to connect to Ethernet interface